You're in a mall with your child. You turn around to talk to them and realize that they're gone! Here are a few precautions and safe shopping tips to prevent that from happening.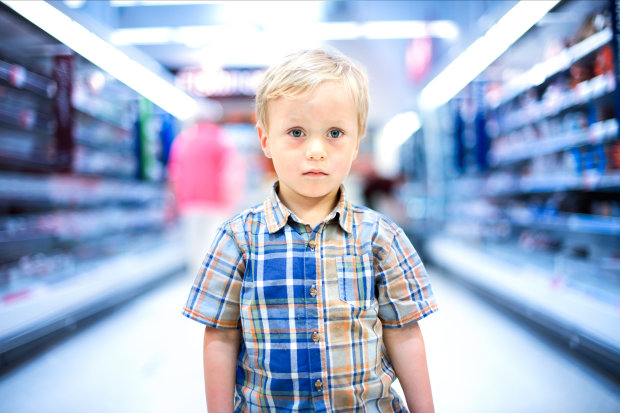 NECESSARY PRECAUTIONS:
If at all possible, leave your child with family, friends, or a trusted babysitter.
SHOULD YOU TAKE YOUR CHILD WITH YOU:
Upon arrival, identify with your child, areas or people he can go to for help.
Keep your child in sight at all times.
Do not leave him alone in public washrooms. You should wait by the door for older children.
Use the carriages available at the information booth for toddlers.
Never leave your child alone in the car, not even for a few minutes.
Make a mental note of what he is wearing.
Regularly review with him what he should do if he gets separated from you.
YOUR CHILD SHOULD KNOW…
To stay close to where he became separated from you;
To go to the nearest store or booth and ask the store clerk for help (the person behind the counter or cash register);
To never leave the area to look for you and never return to the car;
To never leave the shopping centre without you;
You would never leave without him.
WHAT TO DO IF YOU LOSE SIGHT OF YOUR CHILD:
Remain calm.
Check your immediate surroundings.
Go to the information booth and tell the clerk that you have lost your child and need help. That person will then enlist the help of the security personnel.